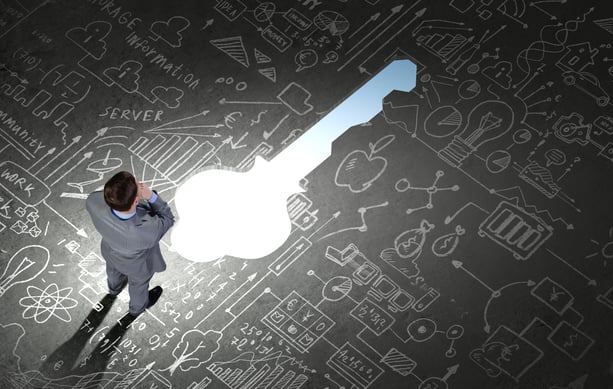 Are you a CEO? Or report to one? Then take the advice of billionaire Richard Branson, "Publicity is absolutely critical. A good PR story is infinitely more effective than a front-page ad."
PR is important for companies, but even more so for CEOs. That's because the CEO has the most influence and highest visibility of anyone in a company; his or her role is more deeply intertwined than many realize. Public relations can influence the public perception of the company's highest officer, as well as the company. That's where PR pros come in for support.
Here are 5 reasons why a large part of a company's success depends on the relationship the CEO has with PR:
1. Transparency
The CEO is the image-maker and often the key spokesperson for a company. The actions of a CEO are synonymous with the company's; the public views the company through this looking glass. Apple has been particularly lucky in this regard, with two CEOs (Steve Jobs and Tim Cook) becoming household names. Both leaders projected an air of technological advancement and sophistication that promotes Apple's brand. The more effective he or she is at presenting and communicating, the more trust and credibility are built.
2. Sculpting
PR has the power to sculpt the CEO's image and position to project a targeted message to the best audience. PR professionals serve as strategic counsel and tactical doers to propel effective delivery of core messages which include both executive and company successes. Great CEO's recognize this, and Window's CEO Bill Gates even says, " If I was down to my last dollar, I would spend it on PR."
3. Connecting
PR is the elusive matchmaker behind the scenes that deftly connects the CEO with expansive media and analyst networks. Relationships do not form overnight. PR professionals have direct access to a multitude of contacts that have been carefully nurtured over time. Coupled with the willingness and ability to captivate, educate and influence the media, the CEO's support of PR can ultimately make or break media and analyst coverage.
4. Elevating
PR uncovers speaking opportunities that not only increase the CEO's visibility, but also brings them directly into contact with potential customers, investors and industry peers. Many opportunities are not obvious, and time-consuming research is required to discover engagements that benefit the CEO and ultimately the company. Getting the kickoff keynote at CES 2019 wouldn't have happened to IBM CEO Ginni Rometty without a good PR team behind her. When PR pros sniff out the right opportunities, the savvy CEO knows that taking the spotlight benefits the company.
5. Building Thought Leadership
The industry looks to thought leaders for answers. PR pros know how to establish you as that person. Business and trade publications often publish expert opinions, a.k.a. "contributed articles," from CEO's and industry experts. The contributed article is an excellent conduit through which the CEO builds credibility in their own voice. PR not only uncovers these opportunities but influences when and where they are placed. And PR can access other thought leadership building opportunities, like awards and speaking events.
The fruits of the CEO's dedication to PR are numerous: credibility, publicity and ultimately more sales! If you would like to learn more about how PR and marketing can help your business, click the button below to schedule a call with an SKC PR professional or follow us on Facebook, Twitter, or LinkedIn.