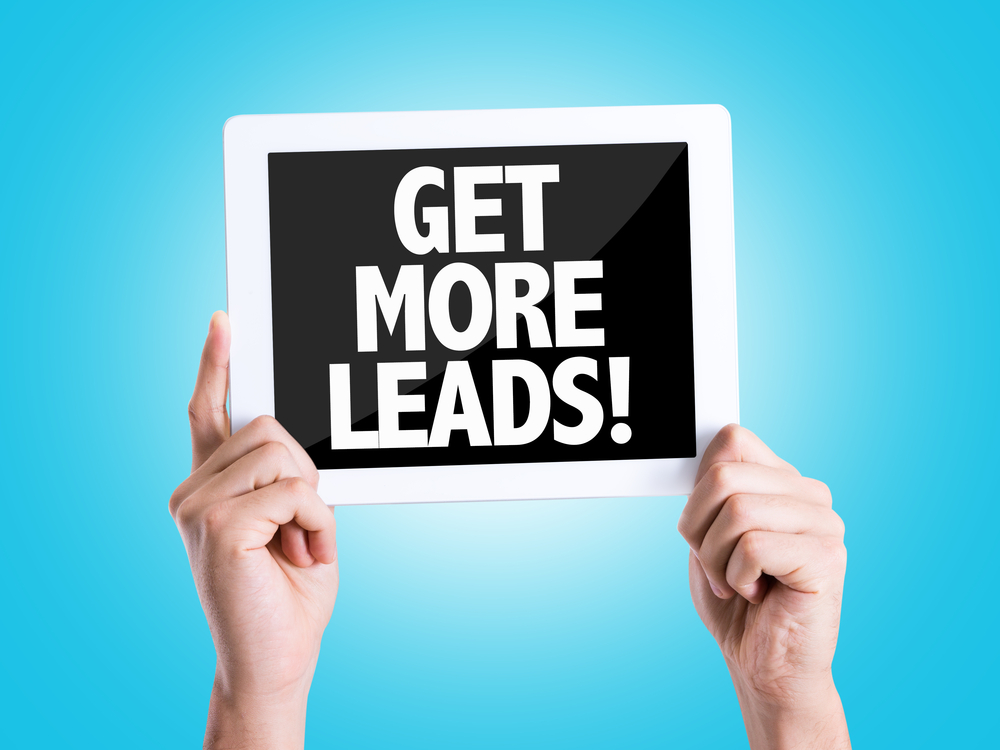 Generating leads - both high in quantity and quality - is a marketer's most important objective. A successful lead generation engine is what keeps the funnel full of sales prospects while you sleep. Surprisingly, only 1 in ten marketers feel their lead generation campaigns are effective. What gives?
There can be a lot of moving parts in any lead generation campaign and often times it's difficult to know which parts need fine-tuning. To break it down, the best lead generation campaigns contain most, if not all, of these four crucial elements: an offer, a call-to-action (CTA), a landing page, and a form.
Here are SKC's 10 favorite tips and tricks for lead generation:
1. Leverage Newsjacking
When something is buzz-worthy, it creates high demand. In situations like this, you can align offers with "what's trending." Companies will often leverage newsjacking for this type of technique and it works very well for offers, too. For example, when the personal information of millions of people were exposed by the Equifax and Capital One breaches, SKC client Stellar Cyber took the opportunity to display how their security AI could have prevented it.
2. Create Offers for Different Buying Stages
The most common offer is "Contact Us." Sure, you want all your prospects to talk to sales, but not every one is ready. Someone at the top of the buying cycle may be more interested in an informational piece like a guide or ebook, whereas someone more committed at the bottom of the cycle might be more interested in a free trial or demo.
3. Use High-Value Offer Formats
Not all offers are created equal. Some "formats" of offers perform better than others at converting leads. For example, what's more valuable, a whitepaper or an ebook? It's important to test different types of offers with your audience to determine what works for them. While ebooks tend to generate the most leads, you may find that reports, videos or other formats do better for you.
4. Blogging Brings in the Leads
According to HubSpot's recent State of Inbound report, marketers who prioritize blogging efforts are 13x more likely to see positive ROI. This proves that blogging is a highly effective channel for lead generation. In every blog post, include hyperlinks to landing pages within the copy of the post, as well as a prominent call-to-action.
5. Clarity Over Persuasion
Oftentimes, marketers will put more focus on being clever than clear. Be crystal clear about what offer is in your CTA. And be specific. If you're giving away a free guide, say "Download our FREE guide to X." X should clearly convey a compelling benefit of receiving the offer. This is much more effective than "Download Now" or "Get a Free Article." Thee simply aren't specific enough.
6. Emphasize the Benefits of the Offer
Make it clear on your landing page what the benefits of the offer are. It's more than just listing what the offer is comprised of; it takes a bit of spin. Instead of "Includes specifications of XYZ," say something like "Find out how XYZ can increase productivity by 50%." In other words, convey the value of your offer clearly and effectively.
7. Encourage Social Sharing
On your landing page, don't forget to include buttons to enable your prospects to share content and offers. Include multiple social media channels as well as email, since people have different sharing preferences. When your offer is shared more, more people land on the page, and therefore more people fill out your form and become leads!
8. Reduce Anxiety with Proof-Elements
People are more resistant to give up their information these days, especially because of the increase in spam. There are a few different elements you can add to the form or landing page to help reduce a visitor's anxiety to complete the form, like adding a privacy message, including security seals and a BBB rating, or adding testimonials or customer logos.
9. Email Marketing
Many businesses may think that email marketing is only best used when communicating with existing prospects and customers. Not so! Email can be a great channel for new lead generation. Focusing on an opt-in strategy, sending people valuable offers, and giving people the ability to share are great ways to generate more prospects through email.
10. Public Relations Builds Credibility Like No Other Channels
You're a company trying to grow, find new customers, partners and investors. Now consider the value of getting featured in Wall Street Journal or BusinessWeek and its impact on your business. Or getting a keynote speaking opportunity at your industry's top trade show. Now, imagine getting mobbed like a celebrity at the end of your speech by adoring fans and future customers!
Hey, it can happen! In fact, it has happened with our clients.
If some of SKC's favorite lead generation tricks and tips have whetted your appetite for more, you're in luck! We invite you to download our free ebook titled "31 Greatest Lead Generation Tips, Tricks & Ideas" below.
Here's to your success!