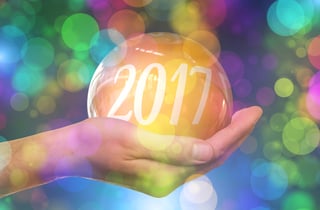 The new year is an opportunity for reassesment and goal-setting for your business. Reviewing what worked and what fell flat in the past year can reveal new insights to bolster your 2017 PR and marketing initiatives. SKC is pleased to offer our blog readers a 45-minute complimentary consultation to help you jumpstart the new year.
Once you have clarity on a direction and refined messages, you can make a plan on how to execute plans and share stories that will resonate with target audiences and drive results. But sometimes all the thinking and planning can get overwhelming, especially if you are feeling like a marketing team of one. A little support, a pair of listening ears, a sounding board, can go a long way toward realizing your New Year plan. A good advisor can assist in:
Giving an outside perspective to be sure that businesses are not too close to the challenge that they're missing an obvious answer.
Providing specialized skills that might not exist in-house.
Consider these great quotes from those who believe in having advisors and mentors:
"Mentorship is simply learning from the mistakes and mastery of a successful person in his/her field." - Bernard Kelvin Clive, Personal Branding Coach
"Every great achiever is inspired by a great mentor." - Lailah Gifty Akita, Founder of Smart Youth Volunteers Foundation
"Every great athlete, artist and aspiring being has a great team to help them flourish and succeed - personally and professionally. Even the so-called 'solo star' has a strong supporting cast helping them shine, thrive and take flight." - Rasheed Ogunlaru, Motivational Speaker & Business Coach
Even if you think you have a plan for 2017, you lose nothing by seeking an outsider's opinion. Ninety percent of employees believe that decision-makers should seek other opinions before making a final decision. When collaboration is formalized as a cornerstone, it can boost employee productivity and satisfaction by 15% and 13% respectively. (Harnessing the Power of Next-Generation Communications,Aberdeen Group, 2013)
To take advantage of a 45-minute complimentary phone consultation with SKC founder and marketing/PR veteran Sharon Sim, click below to schedule a call now.