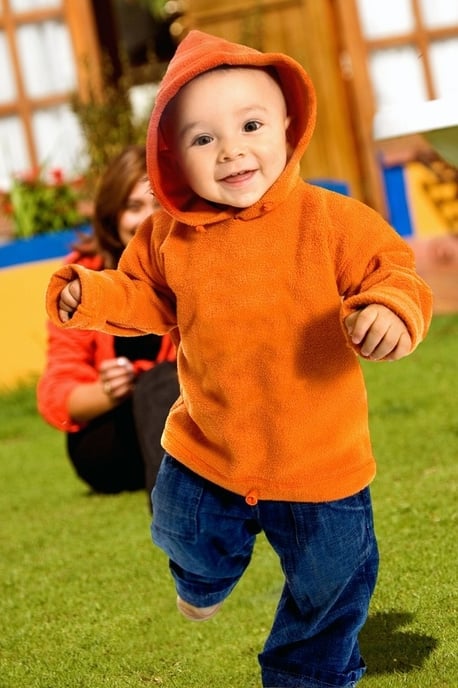 Growing up is never easy. There are always unexpected twists and turns, but as children there was that shining light of adulthood at the end of the tunnel. Building an online presence for your company can feel the same. We dream of skipping those awkward adolescent years of slow news coverage and empty email lists and moving straight to being the go-to website for your market. But we need to learn to walk before we can run.
Building an online presence is all about building a community of people who love your company. Behind every review, comment, and avatar is a person. Think of what you want this person to know about your company or your ultimate goal. It could be educating them about advances in higher education technology, or protecting them from malicious mobile hackers. Once you know what you want to be when you grow up, you know where you are in your journey.
1. Taking Those Online Baby Steps
Everybody has to start somewhere and no matter how big you get, there was a time when nobody knew who you were. If you're new to the internet, welcome! You just started a brand new journey towards maturing your business. Having a location on the internet for your community to flock to is a big step. To help you grow to the next level, introduce yourself with a robust "about" page filled with founding stories and expert profiles. Let yourself be vulnerable and share what you love about your business. It will let your customers connect with you and feel invested in your business.
2. Testing Out Childlike Wonder
Now that people know a little about who you and your company are, you can offer additional value to your message. Be bolder in reaching out with a blog that gives your perspectives on issues important to your audience. Offer valuable content on your website like white papers or ebooks. A PR partner is even more valuable at this stage because they can guide you towards guest posts and contributed article opportunities in top media outlets in your industry.
3. Living the Teenage Dream
Just like when you were a teenager and discovering your own community, this is the stage when your online presence solidifies the bond with your audience. They know who you are and learned valuable information from you, and now they are ready to commit to your company. Engage with your online audience through social media and newsletters. Ask them to join your mailing list and subscribe to your blog. These bonds are essential to growing your online influence.
4. Growing Up and Out
Leaning on the budding community you've build with your website, social media profiles, and blog, the time has come to ask them for help. Part of becoming an adult is learning when to ask for support and a company can do this by asking for reviews and testimonials from their clients. Join with other companies in conferences. This shows others who want to join in the community around your business that the group truly loves your products or services.
5. Graduation and the Future
Congratulations! Your website is a mature presence on the internet that exudes authority and achieves your goals. Yet, there is always room to grow. Maintaining a healthy community around your business takes constant monitoring. A quick survey to your email list can show what works best and where you can tweak things to make them better. Tools like Net Promoter can measure audience sentiment so you can have the right community for your business.
Wherever your business is on this journey, from newbie to savvy, an experienced guide can ease the transition. Click below to get a free consultation to determine where you are and where you'd like to go next.