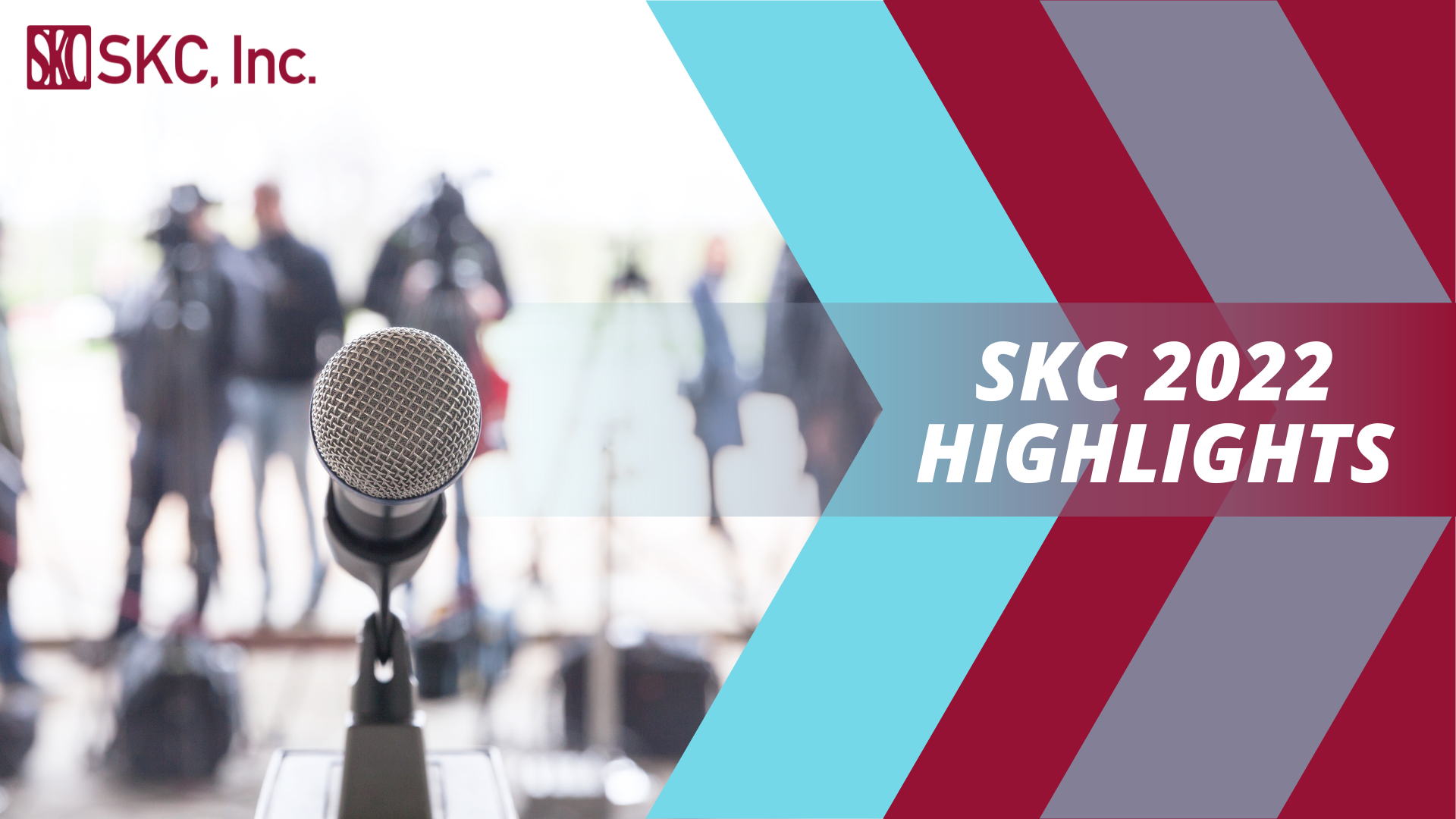 We're in the heart of best-of season right now, the time of year when everyone releases their lists of favorites from the past 12 months. 2022 has been a fun and results-filled year for SKC and our clients, where we've added a creative flair to many PR campaigns to help clients to stand out from the crowd.

These are some of the highlights from 2022:

1. From Asia to the US – Fun Launches
Through the decades, SKC has established a niche as the marketing incubator for Asian companies looking to expand to the US. And why not. We make launches fun—and successful. The key is coming up with relevant news hooks for the US market and making clients' stories compelling for American audiences. For Tappytoon, a leading global Korean webtoon and web novel content platform, our launch included a dazzling Infographic that highlighted how – on the heels of the Korean Wave that brought us K-Drama and K-Pop – K-Comics has become America's latest Korean pop culture phenomenon. For fitness equipment firm King Smith Fitness, we highlighted how its Tik-Tok trending WalkingPads are helping users fall more easily in love with home workouts as Americans lead more sedentary lives due in part to the pandemic. Come try out their spiffy fitness equipment at CES booth #54400!
2. "Explore Every Terrain" at the OR Show
When it comes to events, few were as exciting as the summer Outdoor Retailer (OR)'s show. With the theme "Explore Every Terrain," TAITRA, Taiwan's foremost trade promotion organization, exhibited a multitude of fun and innovative outdoor products that showcased the best of Taiwan's companies and products. The exhibition pavilion featured different "terrains" where visitors could see and experience the wonderful application of Taiwanese products. Eleven trailblazing companies showcased products for endless adventures — from mountain biking to offroading, swimming to spearfishing, camping to backpacking, and much more. SKC handled soup-to-nuts marketing and PR of the event, including activation activities at the 600-sq. ft. booth to attract and engage visitors. The booth was so popular the OR's The Daily devoted a full-page story filled with colorful pictures on this! Watch our 44-second video here!
3. Media Relations: Not Pay for Play but Pray for Play?
There's an old saying: "In advertising you pay for play, in PR you pray for play." And that's because getting media coverage that mentions or features your company is invaluable—it can bring attention, authority, and influence. Media relations is a mainstay of PR, and companies need it and want it. In 2022, SKC worked with many clients, from startups to established organizations and businesses, to connect them with targeted and important top-tier and trade publications. In 2022, SKC's clients have landed in The Wall Street Journal, WIRED, The Financial Times, TechCrunch, and many top-tier industry media outlets read by their target customers and partners.
4. The Power of Influencers
Six years ago, the value of influencer marketing was estimated to be worth $1.7 billion. This year it's expected to reach $16.4 billion. Several Clients have tapped on SKC for influencer outreach to leverage the power of influencers on popular blogs and social media platforms. SKC has been working with the "social stars" that align with our clients' target audience, brand values, and goals to get positive product mentions, endorsements, and testimonials. In addition to the usual Instagram and Youtubers influencers, this year, SKC collaborated with key opinion leaders on Twitch, where streamer Stingin built the Acer Predator Utility Gaming Backpack in Minecraft and top OSU player BTMC streamed live from the Anime Expo carrying, interacting, and promoting the backpack creating much goodwill and interest on this bag that has become a coveted Christmas wish list item.
5. Sharing Your Story Across Social Channels
Social media channels have become a major source of news and information in today's internet-driven world. But that's not all. Social media presence is also a vital factor in search rankings and digital marketing. And that's why Taiwan Excellence, Zepp Health, and VDS are among the clients SKC worked with in 2022 to build their social media programs, from ideating, planning, creating, and posting, to reporting. For one of our clients, we've helped them add more than 60,000 new followers on Facebook in one year.
6. Generating Buzz with UC Davis Pop-Up
Pop-up events are a hot trend right now. And we love them because they're an innovative way to create a unique event and engage with customers and attendees in an exciting and fun way. To celebrate the season of giving and help spread holiday cheer, SKC supported Taiwan Excellence by partnering with the Taiwanese Student Association (TSA) at UC Davis to host an "Experience Taiwan Excellence" pop-up event on campus. About 220 students and visitors played games, made art, and interacted directly with Taiwan brands like FECA, PaperShoot, ASUS, IMstone, Novium, Annie's Way, and took a variety of gifts home.
Interested in exploring how we help companies and brands get creative and achieve results? Sign up for a complimentary consultation and we're happy to be a sounding board and brainstorm ways on how you can cut above the noise and make a bigger impact in 2023!