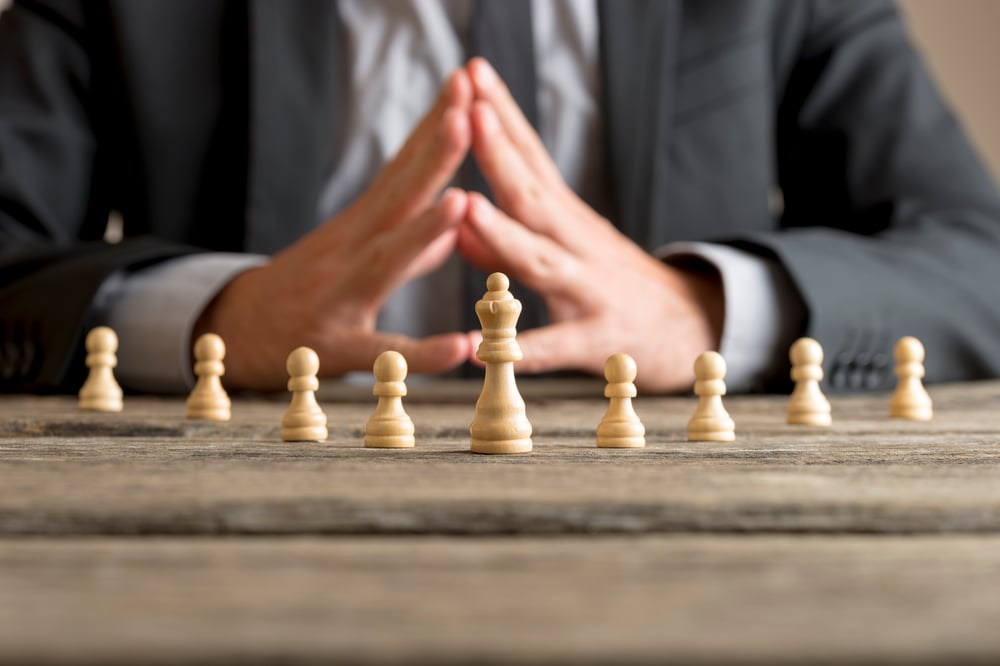 Are you a company or an entrepreneur who's just not at all sure if a PR/Marketing agency can truly help your business? Not sure if it's really worth your time or investment?
Last month, SKC outlined why engaging with a PR firm is smart business. This month, we're diving deeper and exploring how public relations and marketing specialists add strategic value to any endeavor. From counseling management to uncovering your core story to generating investor interest, here are 7 ways we can strengthen your business:
1. Insider Expertise, Outsider Perspective
A common perception is that PR and marketing teams simply write press releases and social media posts. Nothing could be further from the truth. Although it's a given your agency partner must excel in writing, one of the biggest value adds is providing a fresh perspective on your business. Agencies can analyze various facets of your company -- from what makes you unique, to your strengths, weaknesses, threats, and opportunities for growth. But perhaps most importantly, agencies can then act on these analyses with strategy and execution that deliver success. Everything we do -- yes, including press releases and social media posts -- stems from this strategic business analysis.
2. Serve as Your Eyes & Ears
From keeping tabs on competitors to staying up-to-date with industry trends, it can feel like there's a never-ending stream of research to undertake. PR and marketing agencies can serve as your eyes and ears and keep a finger on the pulse of industry news to keep you informed. Want to segment your customers or clients? We can work with you to develop ideal buyer personas. Want to know if your messages are resonating with the media? And how you compare with the competition? We can do a media audit. Research powers action that delivers dividends!
3. Uncover Your Core Story
People trust established brands and PR can help to generate brand identity. The development of brand identity needs to focus on your key messages. How unique is your company? Why should the customer care? When you're so deeply invested in your business, it can be difficult to trim your story down to its core. Public relations and marketing agencies work with you to understand who you are, then wrap it up into short, compelling, and memorable messages. These focused and clear messages help develop your brand values and position your company and products to target audiences.
4. Don't Just Write, Write Strategically!
Yes, PR/marketing agencies do a LOT of writing. But our true value isn't just in writing copy. It's in writing strategic copy. We work tirelessly to develop content that reflects your company's key messages. Everything you publish -- from a press release to a blog post -- should help to advance your business goals and embody your values. We're here to make sure that happens. Because in the words of TSMC Founder, Morris Chang, "without strategy, execution is aimless."
5. Navigate Your Communications Roadmap
A strategic public relations plan is "a roadmap to take you from where you are to where you want to be." You need PR strategies for the same reason you need marketing, sales, and product-development strategies -- because the desired outcome is too important to leave to chance. When you hire a marketing or PR firm, we take care of it for you, so you can spend more time focusing on the important task of running your business, so your agency can help drive everything from big-picture management and strategy to everyday execution.
6. Build Relationships that Matter
Public relations isn't simply about broadcasting your messages. It's about connecting with customers in a way that informs or engages them with your brand. PR and marketing agencies specialize in nurturing and growing these relationships on an ongoing basis. And with a little support as your agency connects with and maintains important media, analysis, and influencer relationships on your behalf, you'll soon find that these relationships are stronger than ever with the people that matter.
7. Pique Investor Awareness & Interest
You probably know that, before they open their purse strings, many angel investors and VC firms seek validation of your company by looking for third-party endorsements through media coverage or research reports. PR agencies help generate press coverage by cultivating journalists and interesting them to write client stories in prominent and respected publications. A company's ongoing maintenance of media relationships demonstrates capability to invest in its professional image and a commitment to long-term growth. To investors, these are one of the clear indicators of the forward momentum they require to fund you.
Is public relations the only way to deliver on these cornerstones of a successful business? Probably not. Can it play a role? Absolutely yes! Investing in an in-house team or partnering with a great agency will set you on the path to bigger achievements. Here's to your success!