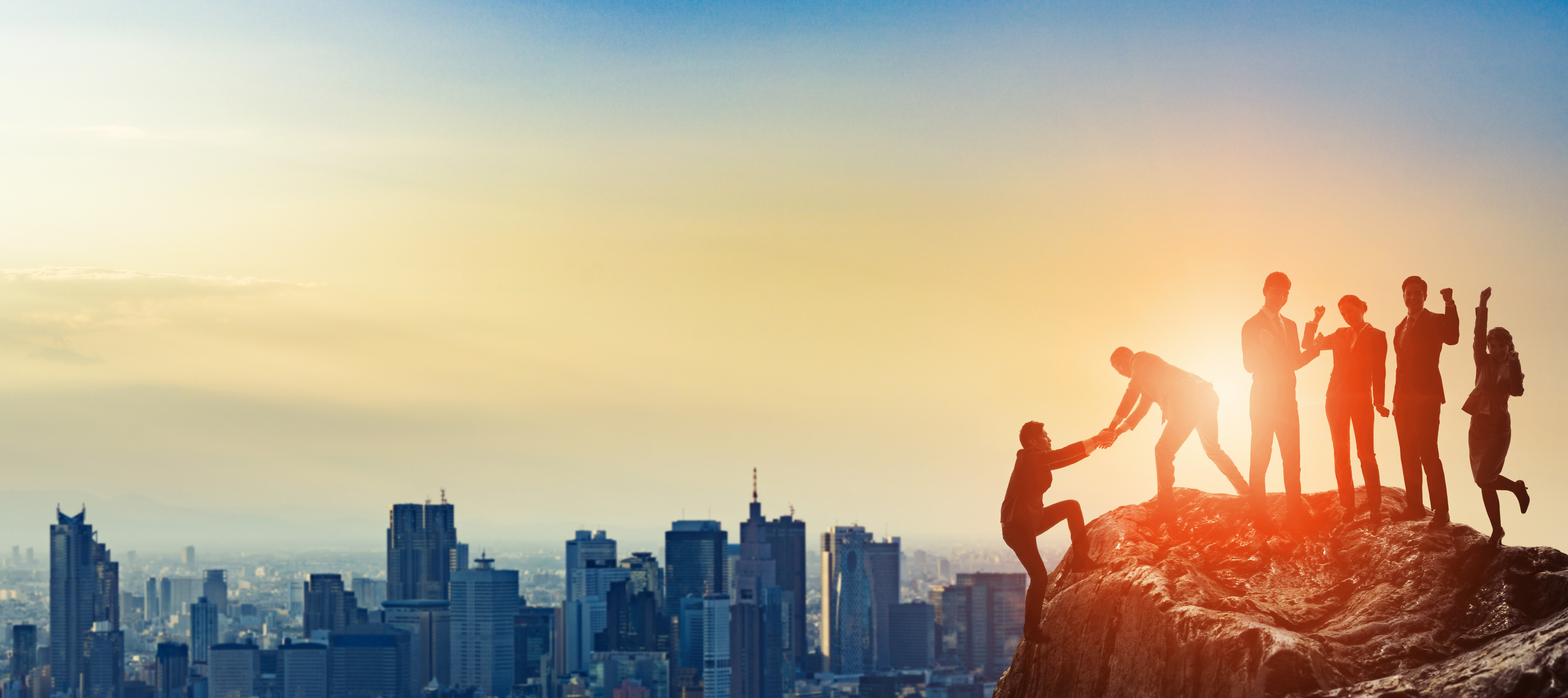 It's the start of a new year—2023! You've got a clear business plan, your marketing and communications objectives are set, and now the only challenge is delivering them. While you can certainly go it alone, why not supercharge your in-house capabilities by partnering with a PR/communications agency?
Well, we might be a little biased, but we believe partnering with an agency might likely be the best investment you can make in your organization's growth. An agency can help your business; increase brand awareness, reputation, handle many activities and lighten your burden. In addition, your partner can offer strategic and fiscal advantages that are unparalleled to internal resources.
Still contemplating if you should hire a PR/marketing agency? Take a look at the top six reasons our clients hire us.
1. Reap the Benefits of Expertise
You need it, we have it. Experience that is. With an agency, you're working with an entire team of experts who know about, and anticipate, the twists and turns on the road, and the best ways to navigate them plus they specialize in different areas of marketing such as social media, SEO, email marketing, and much more. Leaning on the experience of an agency elevates your business by supplying the know-how you need to handle any PR opportunity that comes your way. It's also incredibly valuable to get another – more specifically, objective perspective on your brand's marketing efforts.
2. Reserve your Efforts to Focus on What You Do Best
Sit back and focus on your business: designing, developing, and selling products and services. That's what you do best. Your agency brings clients and their products and services to market. We write, message, and position you, pitch media, create news stories, secure speaking opportunities and awards, execute digital marketing – that's what we do best. With a reliable agency, you may relax and focus on your area of expertise while we concentrate on ours, allowing you to devise products that are PR-worthy.
3. Be More Efficient and Effective… and Save Money
Who doesn't love saving money? That's what you'll do when you use professional marketing services =. How? Agency teams create scale that let you effectively multiply your workforce, accelerate your accomplishments, and attain your goals without the high costs associated with benefits, insurance, or retirement, while maintaining control over your message. You may wield more influence than you think. You probably won't hire your own social media specialist, media relations pro, an influencers expert, especially if you run a small or medium-sized business. That's unsustainable. Instead, employing a firm brings all those people on board and expands your team.
4. You Can't be Two Places at Once… With an Agency You Can
Hiring a professional agency takes a load off your shoulders. Managing multiple priorities, juggling schedules, and multitasking are daily challenges. No one can be in two places at once, but with a PR and marketing agency, you can. While you're busy attending meetings, your extended team is busy launching blog posts and email campaigns, pitching your stories, booking interviews, and securing speaking slots for your CEO. With an agency there's always someone at your disposal, regardless of vacation schedules, sick days, or other business priorities.
5. You'll Have an Abundance of Resources to Gain Insights from
Your PR and marketing agency has an abundance of resources including the best, most comprehensive media databases and training in marketing automation tools that can save you thousands of dollars in subscription fees, as well as expand your capabilities ten-fold. Agencies often have their own budget for these important tools and will be able to give you insights from them without you having to purchase the use of them. These tools can really make or break your ability to market the most effectively.
6. See Quantifiable Results
It's really all about results. Increased awareness and positive regard of your executives, company and products often precede market share. Greater public visibility means greater credibility to potential clients and builds trust with existing customers, not to mention increased revenues, higher profits, and happy investors. You can monitor the investment, results, market trends, and modern updates and accordingly decide the next and improved strategy for your business to propel in the coming period. Hiring the best marketing agency opens all the stats to you. The data is so detailed that you can track the platform generating more leads and monitor the whole performance of your business in the market starting from lead generation to customer retention.
Agencies look at clients as partners. Why? Because our success is dependent on the success of our clients. We stake our reputation on building yours. Each client has a unique story, and we find both passion and purpose in telling it through strategies that drive business results. Since we scale as our clients grow, our ultimate goal is to help you get the most from your PR and marketing dollars.

The bottom line: we're here for you, and want to be an extension of your team, not just a line item in your budget.

Need advice on how to best leverage our expertise in 2023? Schedule a complimentary consultation with our team: