The internet has forever changed the way news is distributed. From blogs to podcasts to social media and 24-hour online news, your customers are consuming information in a whole new way. Regardless of your company's brand, service or product, the changing media landscape means more opportunities to get your company in the public eye. But are your messages registering with audiences in ways you intended?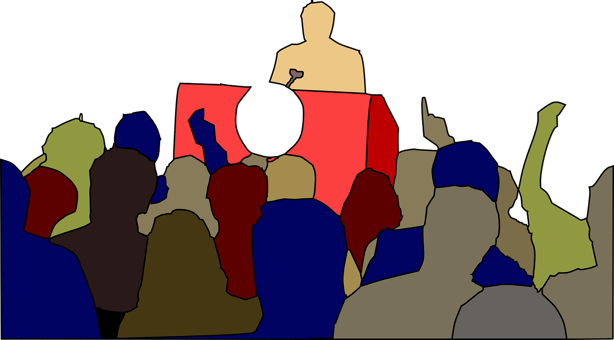 Here are 5 ways to control your message in the brave new world
1. Shapen the Saw
Doing business in a 24/7 world requires having a laser focus on where you stand in the market and how your various audiences perceive you. Marketers may be too busy meeting quarterly goals to stay abreast of all the emerging issues and trends that impact their industry. Tap in to your in-house communications expert or your PR firm to conduct ongoing research to help review, refine and refresh your messages so they consistently deliver your company's unique value proposition.
2. Diversify Your Cyber Presence
Social media feeds and blogs have emerged as established news outlets, with contributions from key influencers, editors, senior writers and corporate CEOs. This means that there are more outlets to get your messages to, more influencers to influence, and the increased need to push out continuous message feeds. Count on your communications team to deliver your messages to help influence what gets blogged and tweeted about with the goal for others to perceive you in ways you originally intended, no matter the channel.
3. Deliver Your Messages, Again and Again
Reaching prospects and retaining customer loyalty can be as easy as the click of a mouse. Develop a corporate blog, e-newsletter, eBooks and more to expand the shelf life of your marketing collateral while maintaining control over your messages. Update your website and social media pages with new or refreshed messages and infographics to amplify your messages. You wield more influence than you think.
4. Fortify Your Message with PR
This has happened to others. But let it not happen to you. Company X gets a coveted story in New York Times, but inaccuracies abound. The CEO may have misrepresented his company or the reporter may have heard him wrong. While we can't control everything that is said, we can control our message to the media. With sufficient preparation and by having a trusted PR pro by you during interviews, and with proactive media follow-up, you can ensure your coveted media story helps you, not hurt you.
5. Steer the Ship to Control the Message
Nothing runs smoothly 100% of the time. When you need to share less-than-stellar news about your product, profits or plans, rely on the strength of your messages to weather the storm. Focus on the big picture, answer the obvious and keep the message positive. Your PR team can do a perception audit, help you create on-target messages and coach you on their delivery. The role of public relations goes far beyond media pitching. It is the protector and steward of your message.