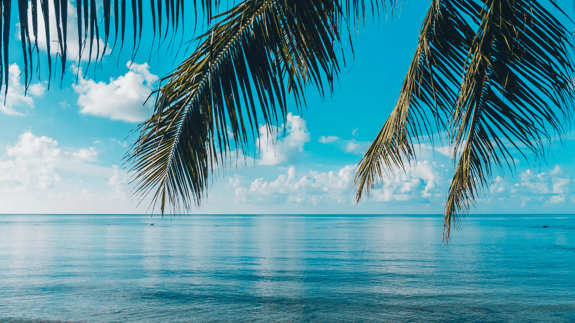 "Summer breeze makes me feel fine," croon Seals & Crofts. You probably agree. The summer is when you, clients, and customers go on vacation. The long summer months are also when businesses slow down, including industry conferences and events. Even lots of journalists take time out. While this may be a "quieter" period for business activity, it's one of the best times to focus on PR and marketing activities for the Fall rush.
Here are five tips to help you tackle the new season well in advance:

1. Where are You? Where Do You Want to Go?
It's past 2022's halfway mark, and it's a great time to review and reevaluate your PR and marketing goals for the year. Are you on track to hit those KPIs? What went well? What didn't? Now is the perfect time to adjust or refine your goals, strategy, and tactics to make the rest of the year even better. As part of your mid-year review, don't forget about your customers. Are they satisfied with your product or service? Are you in tune with their challenges? Conducting customer interviews, sending out customer surveys, and social listening are great ways to collect and measure customer satisfaction and feedback.
2. Christmas Comes in August When Pitching Gift Guides
Did you know that Christmas comes early every year for brands with products and services to pitch for holiday season gift-giving? Most of the major print publications and some online media start compiling their holiday gift guides as early as August, which means late summer is the high season to get ahead of holiday planning and pitching. Some of these outlets have all their Gift Guide articles "wrapped up" by September!
3. Be Prepared for the Trade Show "Tsunami"
It happens every year... the Fall trade show tsunami. Labor Day arrives, the kids go back to school, and trade shows come roaring back. And while most will take place in October, November, and January, you need to plan well ahead of the scheduled time. And that means NOW! Launching a new product around the same time as the event? Have big news to share during the show? Need to print product sheets and order giveaways? Start preparing emails at least four to six weeks early. You'll want to let your audience know you're at the show and use email as a platform to announce important news, teasers, and opportunities to meet the team.
4. The Advantage of Fall Fundraising to Build Awareness
Fall is a huge fundraising time for schools and charity organizations, so reach out to some of your favorites and offer goods and services for raffles and silent auctions. Show how your company is engaged in volunteer or CSR projects through social networks. You'll raise awareness about your business and be a good neighbor. There are many creative ways to engage your audiences – anytime and anywhere!
5. Start the Fall Season Right with Some "Summer" Cleaning
The summer slowdown is a great time to get ready for Fall. Clean up, update, and organize your media contact lists, awards, and speaking opportunities databases, customer email lists, and website updates on your to-do list. It's also a great time to update your social media profiles, review and rev up your content, from videos to blogs, and review your branding to ensure your voice is consistent across all your platforms.
So, while we're still in the lazy, crazy, hazy days of summer — and it's hard to stay focused on business — now is the time to plan ahead (and build in some downtime to re-energize), so you can be ready for the Fall Rush.
Being agile and prepared is vital for continuing success! For a complimentary consultation on how we can help, our team at SKC is happy to chat!