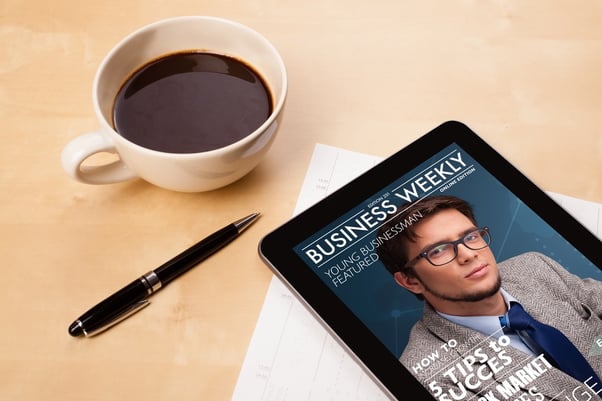 Companies love media coverage — it reaches a large and broad audience at virtually no cost. The news website Mashable gets over 36 million visitors per month worldwide. So you've got an interview, but that doesn't ensure a story or guarantee "ink." So be quotable.
Here are five tips for a great media interview.
1. Enlighten with Insights
As a spokesperson, you are the authoritative source. Share your expert observations relating to industry challenges and issues. You may also serve as a valuable tutor to a reporter not well versed on your industry. Come prepared and assume everything you say will end up in print; nothing is "off the record".
2. Stick to the Point
The interview is about to start. The media needs something from you, and you hope to be quoted positively. Discuss main points, present your messages, and provide supporting data. The longer and more complicated your statements are, the more likely you'll be misquoted. Journalists practice brevity, so keep your responses brief and to the point. There's an industry joke that news is what's left over after advertising space fills up.
3. Grab the Reader's Attention
Ultimately, you are speaking to the readers of the publication. The reporter interviewing you is merely the gatekeeper. You must be familiar with the publication, the readership and the journalist's background before the interview. Reach your audience by using real-world examples. Avoid jargon and technical terms if the reader's won't understand them. Connect and give them insights they haven't heard before. Remember, you are interesting, personable, and confident. Show that.
4. Make it Newsworthy
Anything that makes readers go "gee whiz!" defines news, so said Arther McEwen of San Francisco Examiner. What's newsworthy? Timeliness, impact, proximity, human interest, the unusual, and conflict. An interview is a good time to introduce the latest news and products but what if you don't have any new news? Older news can be brought back to life if you tie the issue to recent news trends. Keep your news angles up to date, appealing, and human-interest focused.
5. Avoid Saying "No Comment!"
This response can turn the reporter off. Next to lying and guessing at a reporter's question, this is a pet peeve. In most instances, that phrase screams, "I'm hiding something important!" Approach a hostile question in a relaxed way. Explain as much as you can and if you don't know, say so. There are times when you can't disclose confidential information, so substitute with an honest and positive response.
The secret ingredient to a great interview? Enjoy it. Make this meeting an opportunity to build the foundation of a long-term relationship with the reporter. Even after you give a great interview and the reporter wants to include your company in a story, the story, for many reasons, may not run. If something much more urgent and of bigger impact happens, like a terrorist attack, her editor might decide to use all their airtime on this. Yet since you have established yourself as quotable and credible, the reporter will go to you the next time when they need an expert source.