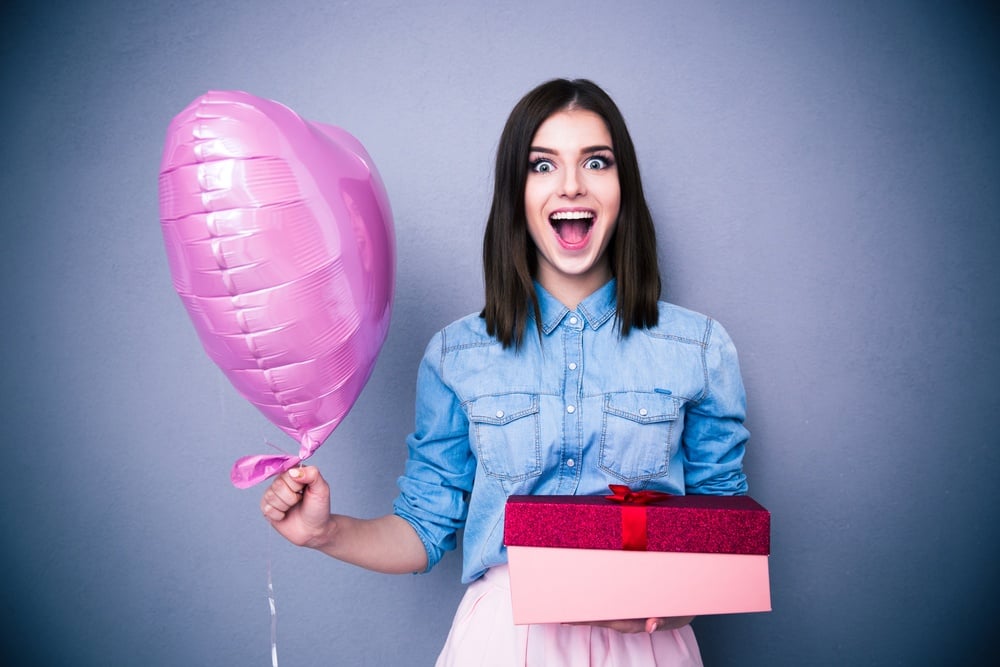 It's summer! While some of us are dipping our toes into warm sand on a sunny beach, did you know that magazine editors are already thinking of gifts under a Christmas tree? While it feels like the holidays are coming sooner every year, companies know that an early start to marketing their products is crucial for holiday sales. The National Retail Federation reported that winter holiday sales topped almost $700 billion in 2017, and a good chunk of that money was spent on products recommended in holiday gift guides - targeted lists of top products curated by journalists.
For companies looking to sell toy robots, fun gadgets, and Barbie drones, inclusion in gift guides is likely some of the most valuable coverage you can get. Many major magazines, like Wired and Entrepreneur, are already mapping out their guides, with blogs and news websites following in their wake. You could wait until holiday carols are playing non-stop on the radio to pitch, (last-minute gift guides accept until the week before), but then you might miss out on some great opportunities.
To prepare for the 2018 winter holiday season, here are five tips for getting into holiday gift guides:
1. Sniff Out Who to Contact
Finding the exact editor in charge of holiday gift guides can be a bit tricky, as they change all the time. A few of the largest daily newspapers and many smaller blogs will have the same person reviewing products for gift guides, but for many editors, it's a one-time job. Your PR partner and tools like Cision have updated databases and lists of potential contacts so when you're building out your media list be sure to reach out so you know that you're contacting the right person. Sending your pitch and product to an editor who no longer in charge means you could miss your shot as your pitch gets lost in the shuffle.
2. Expand Your Target Media
Every year, too close to Christmas, in homes around the globe, a similar situation plays out. Many a desperate father, mother, aunty or spouse, reads a magazine and buys a never-heard-of product from an article titled "20 Gifts for the Techie in Your Life" to put under the Christmas tree. What a baby boomer reads is often different from what a Gen-Xer or Gen-Z child prefers. What this means is, instead of clamoring to get into just your usual coveted BusinessWeek or TechCrunch, consider going after other outlets like Real Simple or Redbook or other fun and influential blogs that might bring you that extra bonanza of new buyers!
3. Stay Timely and Respect Deadlines
Timing is everything in PR, and that concept is never more prevalent than in holiday gift guides. With sales for Christmas decorations coming at the same time as Halloween costumes, planning and pitching for holiday gift guides needs to happen mid- to late summer. You need to anticipate when your audience is going to look for gifts and provide the answer far in advance. Blogs and other digital publications can provide a little wiggle room with deadlines a week before posting in early December, but your big consumer magazines and newspapers often have lead-times six months in advance or more. With such essential publication dates, journalist deadlines are also tight. Respect any deadlines in editorial calendars, and you'll be giving them the greatest gift of all -- respect.
4. Get Face to Face
Press events like Pepcom's Holiday Spectacular are great opportunities to get in front of a large group of media looking for gift guide ideas. The press has a chance to experience your product first hand, and you have a chance to bypass a full inbox and charm your way into a gift guide in person. These events come later in the year, typically late September through October, which gives you some time to try out your pitch and score a second chance with outlets that missed your first round of emails. They are also time-efficient since one day can net hundreds of interactions with interested media.
5. Remember that Opportunities Abound
Yes, we have to address the white elephant in the room...there is a chance that a gift guide will decline to include your product. But that doesn't mean that they don't like it! Your product might not fit the current list, but gift guides have expanded past the winter holidays. If you miss Christmas, try for Back to School, Valentine's Day, Mother's Day, or Father's Day. Any gift giving holiday (and a few that aren't) can be an opportunity. Being open to a different gift guide not only gives you another way in, but it also proves to the journalist making the lists that you would like to continue your relationship.
To up your game for your holiday gift guide pitching, click below to schedule a complimentary half-hour call with a proven SKC PR pro.