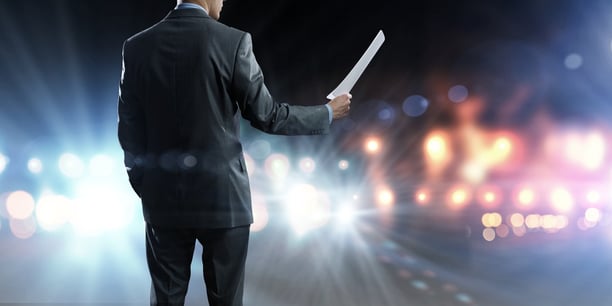 So, you've decided to hold a media event: a press conference to launch a new product or service that will change the industry (or the world), celebrate a company milestone, merger, or a bi-centennial. Before you send out invitations to guests, especially your media guests, review your checklist and make sure not to miss these five steps. As a host, it is up to you to intrigue reporters to gain their attendance and potential media coverage.
Here are 5 steps to planning a media event:
1. Have a News Hook
You might have organized a well-planned event: you might be disclosing company news, or launching a new product, or providing breakthrough sessions at your conference. Believe it or not, these might not be enough to tempt busy reporters to come to your event. You'll need solid, relevant and timely news hooks. How will your company news or product shake up the industry? What value can you bring outside of what the media can read from your press release? Can your news resonate beyond the conference room and event hall? Be sure to highlight trends, unique aspects of your product or service and demonstrate how your news will transform and elevate these trends. Where there's a news hook - there's a story.
2. Have a Detailed, Logistical Plan
Planning the date and location may seem easier than many of the other components that go into event planning but there are many things to consider. For instance, a weekend conference or an evening event may be attractive to your peers but is usually unpopular with mainstream US media. Pick dates that do not coincide with other big events that are of major interest to your target media. Make sure the location you pick is easy to get to and offers efficient parking. Provide a reserved media table in front of the stage to ensure the media can hear speakers, take notes without distraction and have space for their cameras. If you've arranged for one-on-one media interviews at the event, provide a quiet room or space for a professional, comfortable conversation.
3. Master Your Timeline
From the event date, work backward. Be realistic about your goals and prepare in advance. The list of to-dos aside from booking the date and venue include invitations, press releases, press materials and lining up company spokespeople. Press releases should be finalized two to three weeks ahead of time so that the release's content and quotes can be edited and approved by all parties. The more items checked off on your list - releases, press kits, etc. - the more time you will have for media relations to interest reporters in attending the event.
4. Master Media Pitching
Time for your PR team to invite and follow up with the media. Remember your news hooks? Let's use them. Provide unique story ideas and angles. The more you can tailor your story to specific reporters' beats, the more they love you. Other times, it is helpful to provide a press release to media attendees in advance (with the understanding of an embargoed date). Provide reporters with story resources such as research, third-party commentary, opinions and industry statistics and access to respected influencers. Company spokespeople should be prepared to talk to the media, and their schedules should work in some flexibility with the media. If an interested reporter is unable to make it to the event, diligently follow up to ensure they receive the news, offer one-on-one interviews and the opportunity to cover the news.
5. Be a Good Host - Feed Them!
Always be a good host. Be prepared and have reporters' numbers handy. It never hurts to give reporters your mobile number for their convenience - if they get lost or are running late - they can get in touch with you. Make sure you greet reporters at the entrance to the event and ensure that that they know that you will be a point of contact for them. Attending events can be exhausting for reporters as they are often traveling quickly between events, meeting with multiple spokespeople, conducting interviews, and taking in volumes of information. Don't forget to offer the reporter something to drink, something to eat.
If you would like to learn more about how plan a successful media event, click the button below to schedule a call with an SKC professional or follow us on Facebook, Twitter, or LinkedIn.