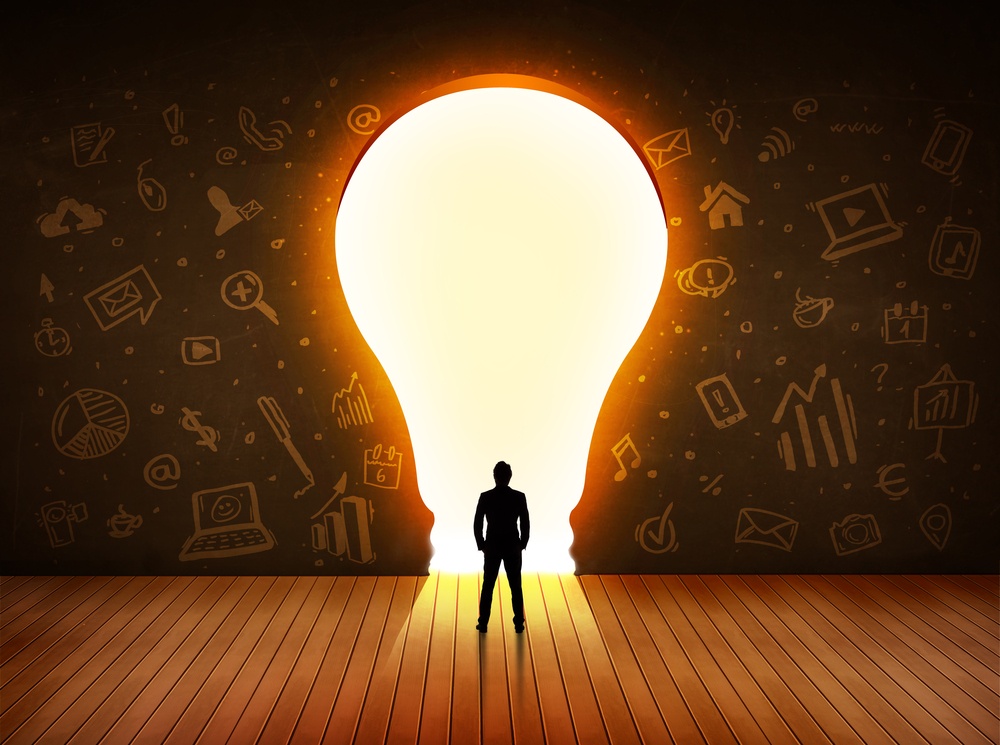 Before the internet was everywhere, Amazon founder Jeff Bezos had a vision of selling books, then everything, online. While people were happy with cell phones that were only used to make calls, Apple Founder Steve Jobs had a vision of a phone that was much smarter. And Facebook COO Sheryl Sandberg had a vision for women in the workplace to "lean in" and take charge of their careers.
Bezos, Jobs and Sandberg…not only did they forge new paths, they were inspiring teachers and extraordinary thinkers. And they've made an imprint. They're leaders that others most want to meet, learn from and emulate.
They are thought leaders.
Just telling people you are a thought leader doesn't make you one. Thought leaders are people who have visions and strong degrees of expertise in particular subjects, topics, or issues. But more than that, they have publicly and relentlessly demonstrated their bona-fides over time by taking a stance, having a perspective, and voicing their views and opinions.
Being a thought leader takes time and effort. But by embarking on a strategic thought leadership program that integrates public relations and digital marketing, all the time and effort will be worth it, and here are 4 reasons why:
1) Become Well-Known by Those Who Matter
Imagine you are a startup and you're trying to sell a new type of software that you believe will change how people interact with computers. Now imagine you're the CEO well-known in this industry, speaking at events, being sought out by reporters and those seeking to learn more from you. How much easier will it be to have business opportunities come your way? Peer recommendations are still the most trusted across ages and countries, so having a foot in the door with your thought leadership is a great way to take advantage of that.
2) Build Credibility with Investors and Customers
Trust is the basis for every successful business relationship. Investors need to know the people behind the business and why they're worth injecting their precious capital in. Customers need to overcome their skepticism before buying whatever it is you're selling. Thought leadership is the path to both of these goals. By demonstrating your expertise through channels like contributed articles, white papers, and speaking opportunities, you build your reputation as a leader with ideas worth pursuing. This evidence to your knowledge is a crucial component to leading investors and customers to be inspired by you and to want to do business with you.
3) Shorten Sales Cycle
Thought leaders don't have to tell the marketplace who they are, what they do and why people should do business with them. Instead, prospects seek out thought leaders. Thus, your sales cycle accelerates, and your pipeline grows dramatically. Become someone that people want to follow, and their dollars will follow as well. Your sales team will have far less work to do if prospects are coming in already knowing the product and company values from your appearances as a thought leader.
4) Build Your Legacy
This isn't just about people wanting to do business with you. You have a unique vision for the future of your industry, and leaving a great legacy enables that vision to endure well into the future. Bill Gate's vision of a personal computer in every home was revolutionary and built a legacy that informs how we view computers today. Now technology is changing again and new visionaries, like Dr. Yue Fei and Anli He, co-founders of human-computer interaction startup uSens, who believe that one day everyone will interact seamlessly with the digital world as we do with reality, are building the legacies of the technology of the future.
So, does "thought leadership" generate meaningful business results? Absolutely! That and much more. If you're passionate about your ideas and thinking about how to become a thought leader in your industry, but you're not sure how to begin, let us help. Click the button below to speak with a PR professional from SKC. To learn more about thought leadership, follow us on LinkedIn.