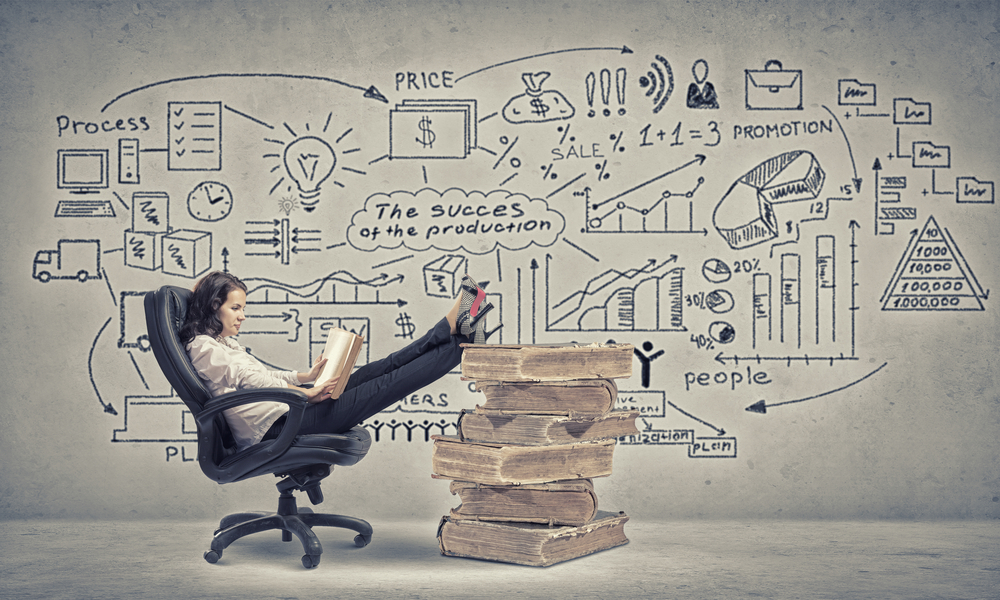 "A mind needs books like a sword needs a whetstone, if it is to keep its edge."
While this quote comes from the pop culture explosion that is Game of Thrones, it doesn't make it less true, especially when it comes to PR and marketing! Reading the techniques and strategies from seasoned professionals keeps communication skills sharp and inspires new ideas for your business. PR is constantly evolving and there is always something new to learn.
Here are SKC's list of 14 books related to PR that are must-reads for the executive eager to learn.
Case studies are most helpful when you're looking for ideas and thinking of ways to approach your next campaign. This collection analyzes cases using the RACE (Research, Action Planning, Communication, and Evaluation) model and breaks down how each successful campaign used best practices.
As a giant in the PR industry for 70 years, Harold Burson reflects on his long career and how he built standards for the industry. The Business of Persuasion gives a peek at the behind-the-scenes of prominent communications events, including turning around Coca-Cola after New Coke and helping restore trust in the U.S. Postal Service after the anthrax scares following 9/11.
Now in its sixth edition, this book covers the best and most relevant tactics to optimize PR skills, and the step-by-step action plan can be used for any size business. The internet changed the landscape of PR and marketing, and new rules had to be defined. David Meerman Scott took on this challenge and created a classic that spent six months on the BusinessWeek bestseller list and is available in 29 languages.
A fascinating memoir, The Father of Spin tells the story of the first modern public relations professional and how the discipline came to be. Reading about Edward L. Bernays, from making Ivory the all-American soap to securing the presidency of Calvin Coolidge, is an inspiring choice.
A personal favorite of SKC's own Morgann Ramirez, Everybody Writes recognizes that in our digital world, content creation is democratized with anyone and everyone able to publish their own content. A great read to sharpen your skills to make your digital content stand out.
Written by the creator of leading PR blog of the same name, Spin Sucks focuses on honest, responsible, and authentic communication. In an era of distrust of the media, trustworthy communication is golden. Dietrich teaches how to earn that trust through cutting-edge tips and tools.
Ever wonder how the legends of business talk with each other? Jeff Gramm tells the story of pivotal boardroom battles from the last century through letters between historic investors and managers, revealing how icons like Warren Buffett and Daniel Loeb shaped their companies. A fascinating history of how communications effected the flow of business throughout the years.
Shining a harsh light on how media works in our modern world, Ryan Holiday writes about the intricate dance of online news and blog culture. He identifies the chinks in the armor of the media and where a dedicated "media manipulator" can leverage their knowledge of communication to reap success.
Viral is a long-sought after title for any piece of content, but how and why content goes viral is a mystery to most. Jonah Berger has spent over a decade studying this phenomenon and shares his findings on the science behind word-of-mouth and social transmission.
Simple. Smart. Budget-friendly. Jennefer Witter gladly shares her insider knowledge in a way that gives expert guidance in an accessible package. We especially love that she includes case studies and sample content to illustrate her tips.
Social Media is a crucial part of digital marketing. Full stop. But these channels, with their constant changing algorithms, building an engaged following can be difficult. John Williams demystifies social media by teaching out to get your brands message across and developing the skills to turn followers into customers.
Particularly useful for B2B companies, The Challenger Customer realizes that targeting the ideal customer who is chomping at the bit doesn't net big deals – it's the skeptical potential customer. If you can convince them, then you can convince anybody.
If pitching is an art, then Bill McGowan is Bob Ross. Simple and highly effective, the principles of persuasion detailed in the book makes sure you learn when to deliver the right message to the right people at the right time.
While not focused on public relations and marketing, the TED talks compiled here demonstrate how important story is to professional communications. Stories are the language that people communicate in, and the best way to learn that language is to study masters like Mike Rowe and Susan Cain who are just two of the speakers featured.
Have you read any of these books? Would you like to learn more about how PR/marketing can move the needle for your business? Click the button below to schedule a complimentary phone call with SKC and learn more about PR and digital marketing by following us on Facebook, LinkedIn, and Twitter.